by Sridhar Marupudi, Octave Holdings & Investments
Real estate investment trusts – RE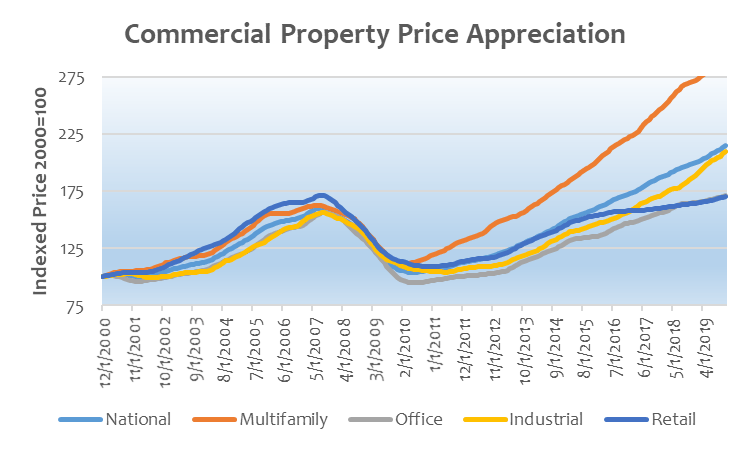 As the world struggles to recover from the enormous economic impact of the coronavirus pandemic in 2021, pent-up investment demand is expected to drive commodities and tangible assets like real estate prices upward.
Many investors find real estate attractive because it is a tangible asset class which they can see and touch, unlike stocks, bonds and mutual funds. Tangible asset prices tend to rise in price when the value of currencies weaken and the cost of living rises, as many experts foresee in the coming year.
Investments in the real estate sector can take many different forms including: Investment properties, residential, commercial, retail, industrial, and mixed-use properties.
Investment professionals agree that the key to building wealth is having a truly diverse portfolio – which goes beyond stocks, bonds and mutual funds – to include physical assets, such as commercial real estate (CRE). Octave focuses on high quality retail and commercial properties located within the metro Atlanta area.
ITs are another option. REITs are securities that trade on an exchange, like stocks, which may be invested in properties, real estate or property management companies, mortgages, or any combination of these.
One advantage of directly owning commercial real estate vs. stocks is that it is a non-correlated investment. That is, its performance is not typically linked to the stock market. For example, during a stock market correction commercial real estate can offer investors a safe haven.
In addition to the safety, investing directly in CRE assets offers both long-term value growth as well as a monthly cash flow.
Low interest rates have helped propel CRE prices higher over the past decade and according to the Federal Reserve, low rates are expected to continue into the foreseeable future.
Commercial real estate (CRE) properties have exhibited impressive short and long-term appreciation over time. Penn Mutual reported in March 2020, "Prices for U.S. CRE properties rose 7.8% in 2019 and national CRE property prices have increased 24.6% and 46.5% over the past three and five years, respectively."
"According to the National Council of Real Estate Investment Fiduciaries (NCREIF), the average 25-year return for private commercial real estate properties held for investment purposes average 9.4%," reports Investopedia. Over the same 25-year time period, the S&P 500 Stock Index had an average of 7.5% return.
Add it all up; Investing with Octave offers… diversification, safety, growth AND cash flow! We would love to discuss your investment goals for 2021! Please give us a call at 470-274-7810 or email me directly at smarupudi@octavehi.com.